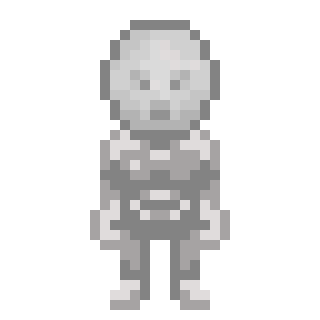 Protonauts:
a completely on-chain NFT character project
The items that you collect across different blockchain games, change the token's appearance, as well as increase the token's stats over time
Protonauts are currently free to mint on Ethereum, and have a complete item and leveling system hosted on Polygon
Leaderboard
(Curently Staked Characters)
The Protonaut leaderboard is based on the total power points of each Protonaut.
Power points are calculated by adding up the value of each trait. The value of each trait is determined by the items that a Protonaut has equipped.
There are currently 14 slots for items.